Oops, we made a mistake!
This post was meant for the Spanish site but we accidentally put it into the English site.
Diciembre 12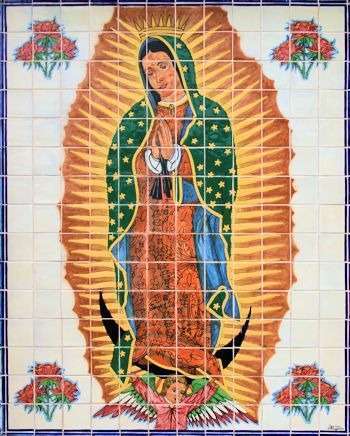 Santo Señor, Tú enviaste a Nuestra Señora de Guadalupe, la Bienaventurada Virgen, a Juan Diego para lograr una gran obra a través de un simple indígena converso. Le pidió que enviara un mensaje al obispo para la construcción de una gruta donde ella estaba. Una vez que fue construida se convirtió en un lugar milagroso para los peregrinos. Nuestra Señora de Guadalupe es la Patrona de las Américas, por ello le pido que interceda por todos los habitantes de este continente. Jesús, danos el deseo y el poder de vencer al mal, particularmente el pecado del aborto. Somete al enemigo cuando trate de arrebatarnos a nuestros hijos. Incrementa la santidad de todos los cristianos. Nuestra Señora de Guadalupe, ruega por nosotros. Amén.
---
Esta oración te llega desde
Good News Ministries @ gnm-es.org
del libro de Terry Modica
Oraciones Diarias con los Santos
Invita a tus amigos para que reciban estas oraciones por mensaje de texto @ https://t.me/oracionconlossantos